How is the Fuel Economy in a 2020 Kia Soul?
By Product Expert | Posted in Kia Soul on Thursday, May 28th, 2020 at 7:54 am
Estimated Fuel Economy in a 2020 Kia Soul
With summer finally here, you may be chomping at the bit to go for a long trip. Especially when looking for a new vehicle such as a 2020 Kia Soul, you may be concerned about a model's fuel economy. But between its two engine options, how is the fuel economy inside the model? At Garden Grove Kia, we decided to check it out – see what we found below.
Standard 2.0L Engine
The standard 2.0L 4-Cylinder engine offers respectable performance in a small crossover model. However, its estimated 25 City and 31 Highway MPG rates as one of the nicer options in its category. With those rough figures, the model could feasibly drive between 358 and 443 miles on an entire tank. While we don't recommend taking it that far, it can certainly save you time on the road with fewer pit stops.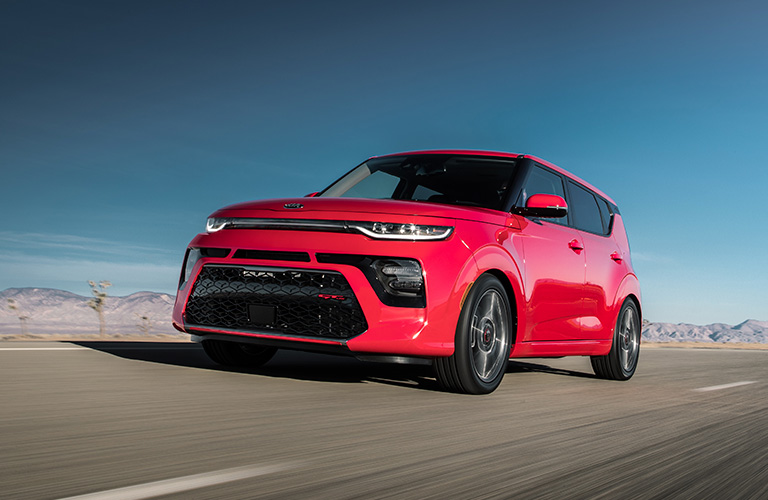 Fuel Economy in a GT-Line Turbo
While the standard engine has solid fuel economy, the 2020 Kia Soul GT-Line Turbo engine goes beyond it. It receives up to 27 City and 32 Highway MPG, just a touch higher than the standard 2.0L engine. It has the same 14.3-gallon fuel capacity, so you can hold even more mileage in your tank. The 2020 Kia Soul GT-Line Turbo option also has other excitable features, improving the impressive drivability of the vehicle beyond the fuel economy. Either way, both options are a strong choice.
Find a 2020 Kia Soul in the Garden Grove Area
When it comes to fuel economy, the 2020 Kia Soul is a great option for anyone in the Garden Grove area. Between its two options, both the 2.0L and the 1.6L Turbo engine option offer strong fuel economy numbers to pair with the cargo space and high-tech interior. Stop into Garden Grove Kia today and test drive a model for yourself!
---
Check Out: 2020 Kia Soul vs 2020 Mazda CX-3
---